Bekijk alle evenementen
SAVE THE DATE Workshop for users: The truck for tomorrow's long-haul traffic
25-04-19 | 11:00 tot 15:30 |
Bremen, Schuppen Eins, Konsul-Smidt-Straße 26
The InterReg project LNG Pilots organizes a discussion forum with short contributions to the three questions

What drives the truck of the future
How quickly can a seamless network of alternative energies be set up?
Which new techniques are under development?

To this end, participants are asked to submit questions about the forums when they register, which are then discussed with the experts. The results will be presented in text and graphic form and then made available to everyone. The workshop will be held in german. We look forward to your participation!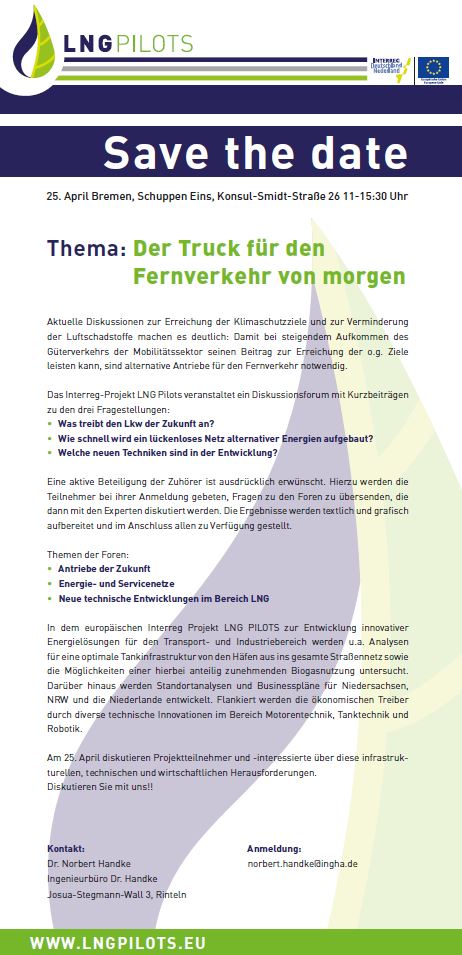 Please register at this adress: