Shell opens first LNG filling station for trucks in Belgium. Hamburg followed in autumn.
The Shell energy group has opened its first LNG filling station for trucks in Belgium. It will complement the seven existing stations in the Netherlands.
The station in Herstal near Liège is located on one of the main European freight routes in the border region with Germany and the Netherlands on the E313 with four lanes for diesel and AdBlue refuelling and two lanes for LNG refuelling. According to Shell, up to 150 trucks can be filled with LNG every day.
As the energy company announced at the opening of the station in Belgium, the first filling station for the Ger-man market will go on line in Hamburg in September. More are to follow. The inauguration is planned for September 18, 2018. An important step towards the establishment of a nationwide LNG infrastructure for heavy goods traffic was announced in a press release on Monday. "We believe we can make a good contribution to making the transport sector in Germany cleaner in terms of air pollutants and CO2," Shell said. The LNG station at Georgswerder Bogen in Hamburg is to start official operation after an initial pilot phase.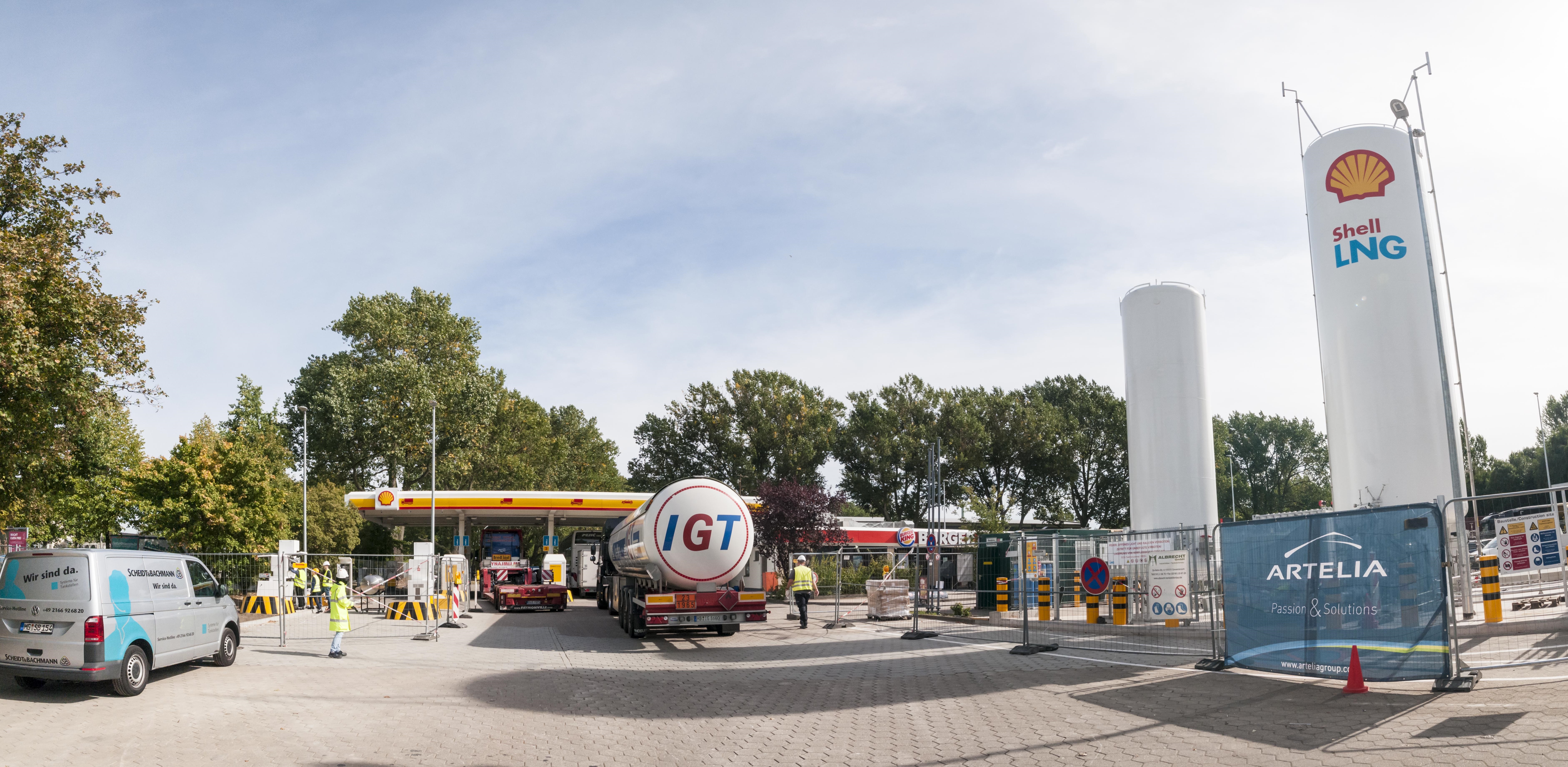 Copyright Shell Deutschland Oil GmbH